- Rene Shewalter, LE, AAC by Rene, Reading, PA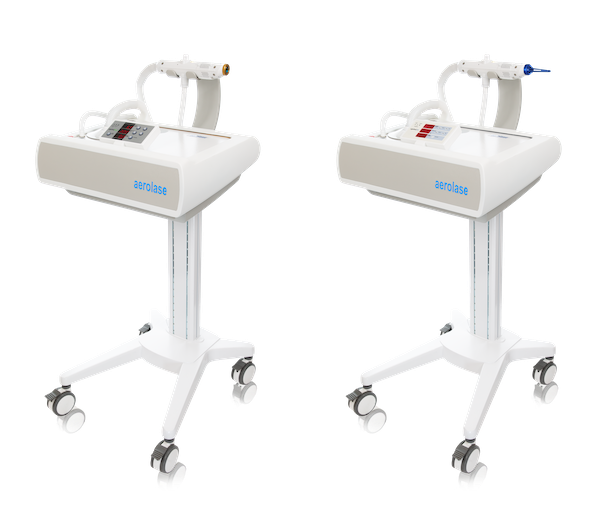 Reverse®
Simply Erase Skin Aging
Reverse by Aerolase is a new way to correct and prevent signs of skin aging. This new treatment combines two elite devices, the Neo Elite and Era Elite, in a single treatment session, to completely renew the dermal and epidermal layers of skin.
The result is flawless skin for years to come. While the Neo Elite and Era Elite deliver incredible results alone, together they deliver significantly better patient satisfaction and improvement of the signs of skin aging.
LEARN
Level up your results and treatment range
GET THE GUIDE
Reverse in Your Practice
Learn how Reverse by Aerolase fits in your practice and how it can revamp your patient's rejuvenation routine.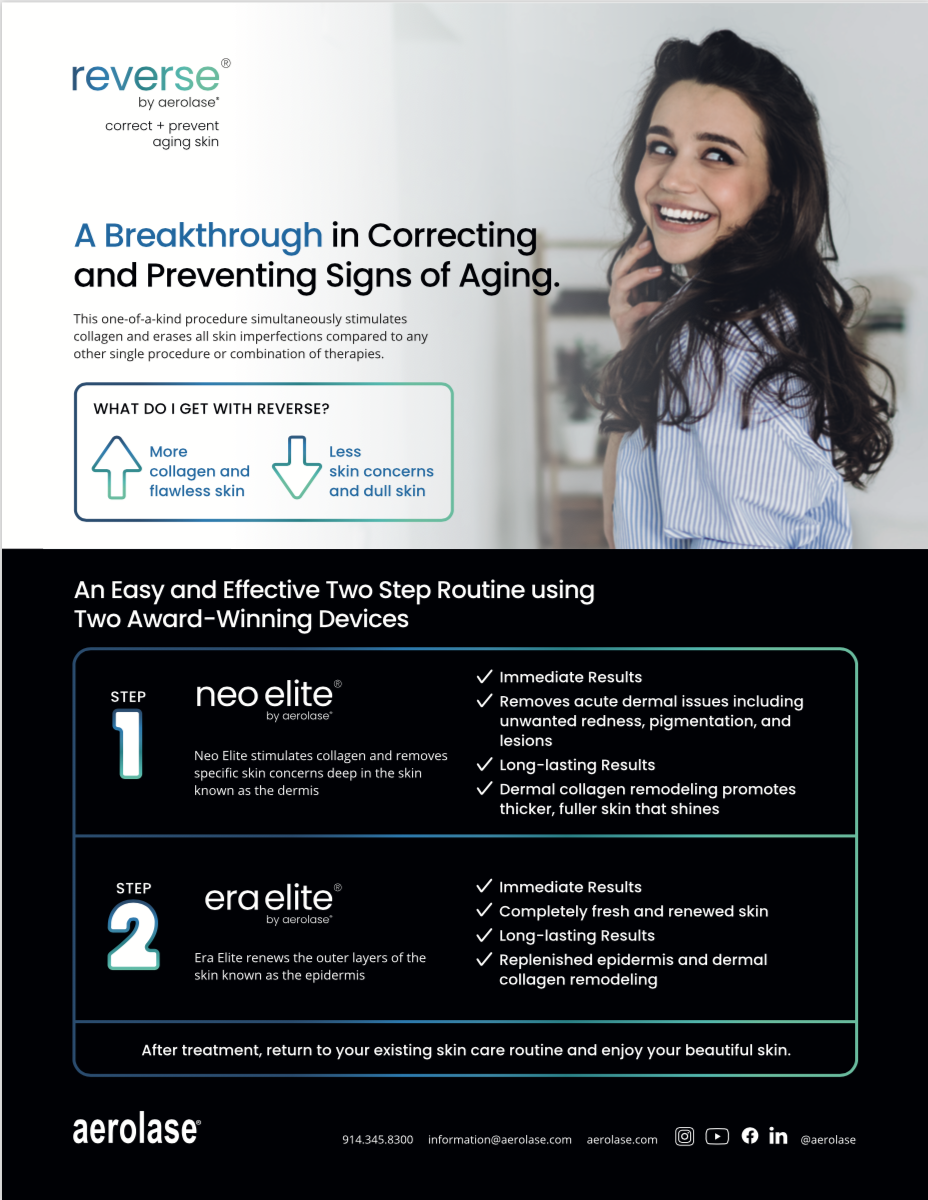 TESTIMONIALS & AWARDS
What our customers and their patients have to say!
"I purchased my Neo Elite in April of 2020 and my Era Elite in May of 2021. The day I introduced reverse to my patients I immediately had two signed up at $5,000 each. That's on top of what I already earn monthly with both lasers. My goal is now to sell three each week."
"My skin is bright, my pores are missing, and my texture is smoother than my youngest baby's bottom. The rejuvenation and texture honestly amaze me and well.... I've been doing this for nearly 16 years so not a lot surprises me! Very little downtime and no pain... when is my next treatment?!??"
"I would definitely do it again. My hyperpigmentation is now gone & my skin actually glows. At 47 years old I can look in the mirror & love my skin once again! I'm a VERY happy customer & will be doing this yearly to keep my face in the best shape possible!"
Aerolase for all your skin health needs